Pioneer a vital,
n

ew Ministry
Now seeking ministerial candidates
for internship program. Read more
Blue valley
Christian
Church
​
BVCC has heard and obeyed God's call to be a model for worshiping with and ministering to residents and staff members who live and work in senior living centers. We worship in Silvercrest at Deer Creek, a residential community for seniors providing independent and assisted living facilities located in a thriving Johnson County, Kansas suburb of Kansas City.
1st & 3rd Thursdays @ 1:30 pm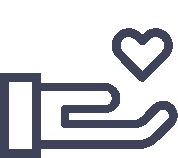 "Love the Lord your God with all your heart and with all your soul and...; and love your neighbor as yourself."